Debate Around "Ramlet Beirut"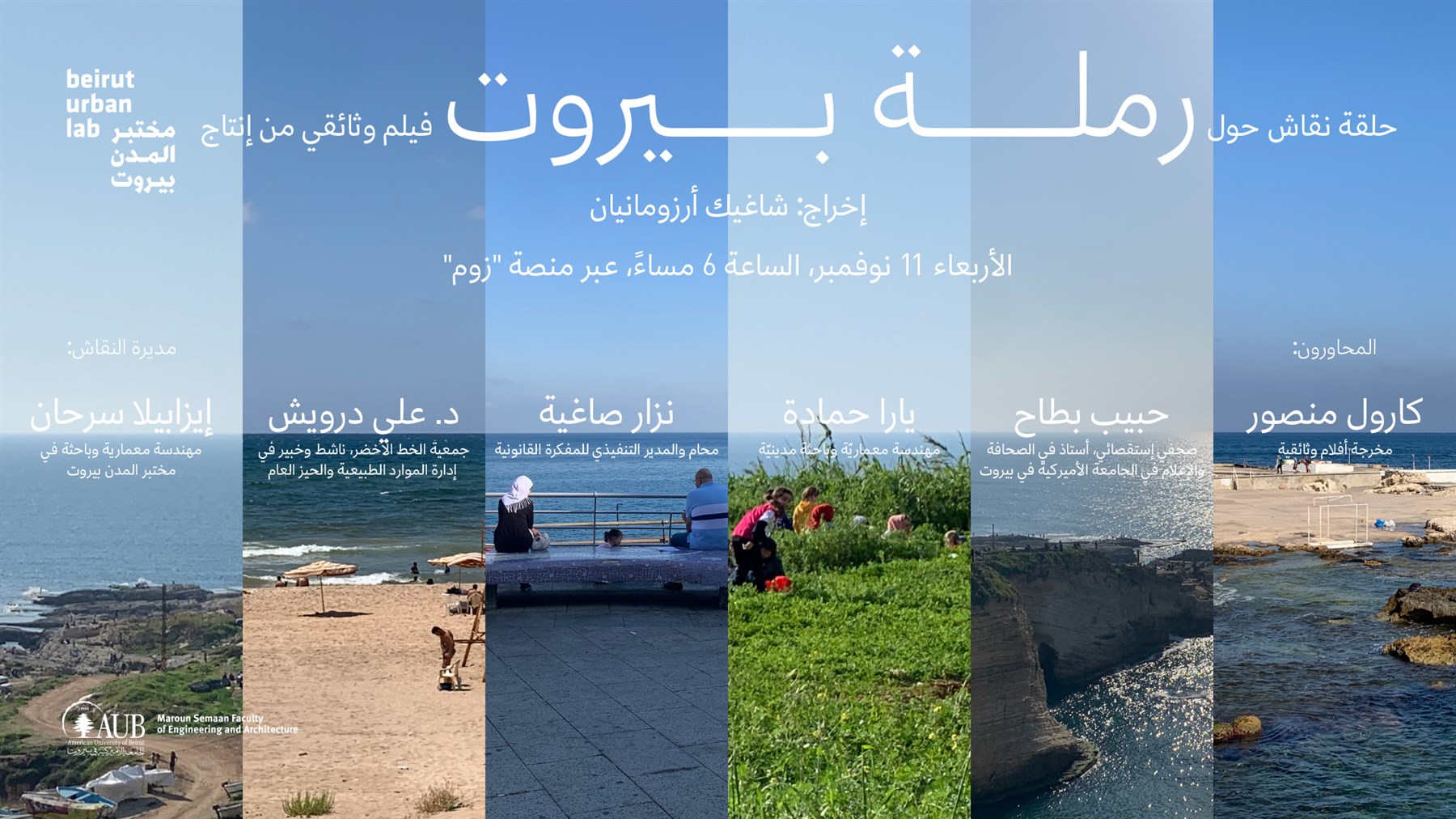 Join us for a debate around the movie "Ramlet Beirut", with Carol Mansour, Habib Battah, Yara Hamadeh, Nizar Saghieh, and Ali Darwish, moderated by Isabela Serhan.
Wednesday, 11th of November, at 6pm (Beirut time, GMT +2).
Join us directly through this link.
Watch the movie beforehand on YouTube.