Urban Snapshots of the Neighborhoods Affected by the Beirut Blast
The six Urban Snapshots locate the effects of the explosion within the larger urban trends that have influenced the studied neighborhoods over the past three decades.
As part of its support of the Beirut Blast recovery efforts, the Beirut Urban Lab developed rapid studies of six neighborhoods that were severely affected by the Beirut Port explosion of August 4, 2020; these are: Karantina, Mar Mikhael, Geitawi, Badawi, Bachoura, and Karm el-Zeitoun (Map 1).

The reports seek to locate the damage inflicted by the blast and ongoing repair works within a better understanding of the urban trends affecting each of the neighborhoods at the time of the port explosion. The research was conducted in partnership with ACTED and was funded by UNHCR.
Each of the six Urban Snapshots locates the effects of the explosion within the larger urban trends that have influenced the studied neighborhood over the past three decades. It does so by providing a preliminary urban documentation and analysis of the neighborhood conditions, including a brief historical overview, insights about contextual urban trends, profiles of influential stakeholders, and a brief review of socio-spatial conditions.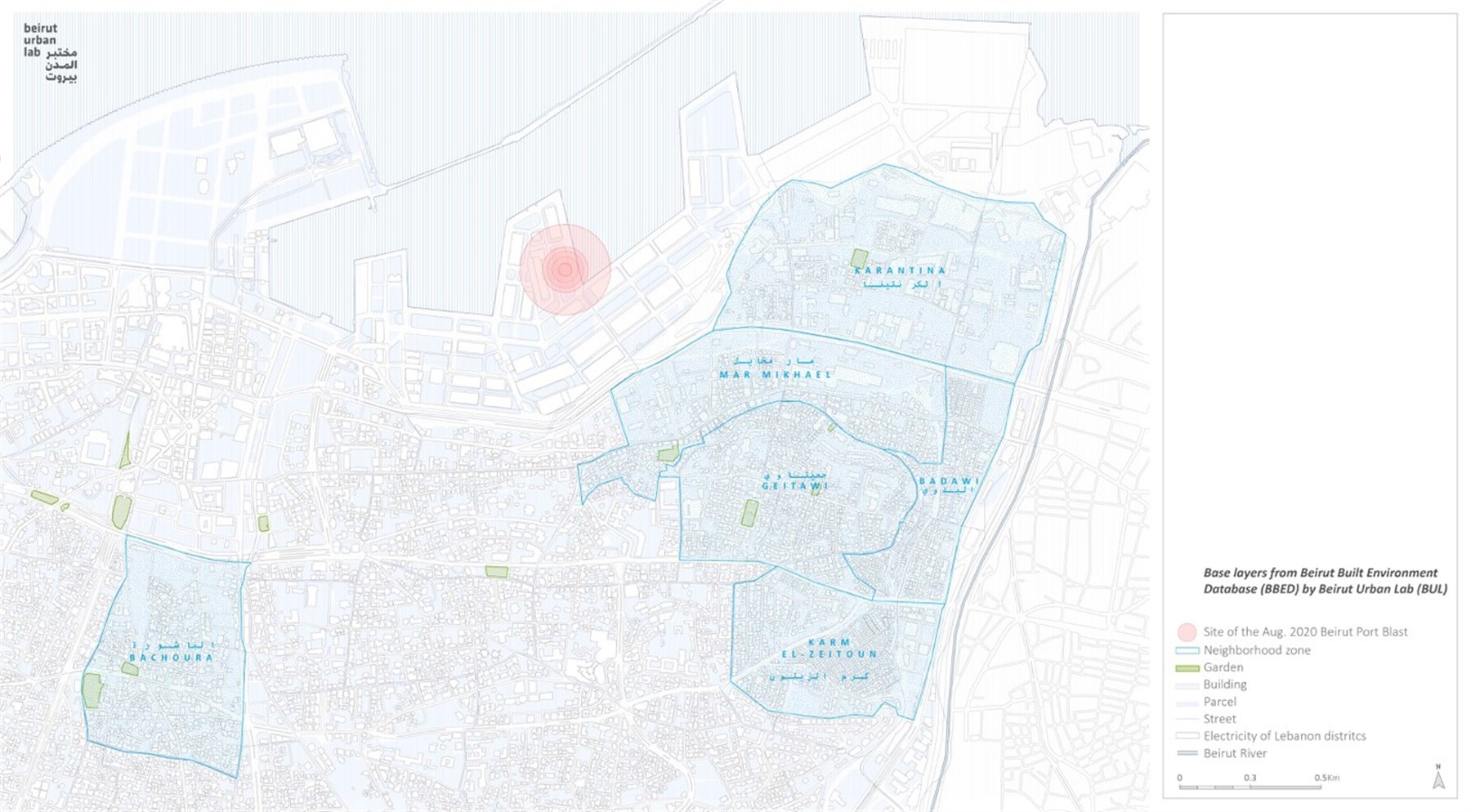 Map 1: Map showing zone limits in all neighborhoods. (Source: Beirut Urban Lab, 2020)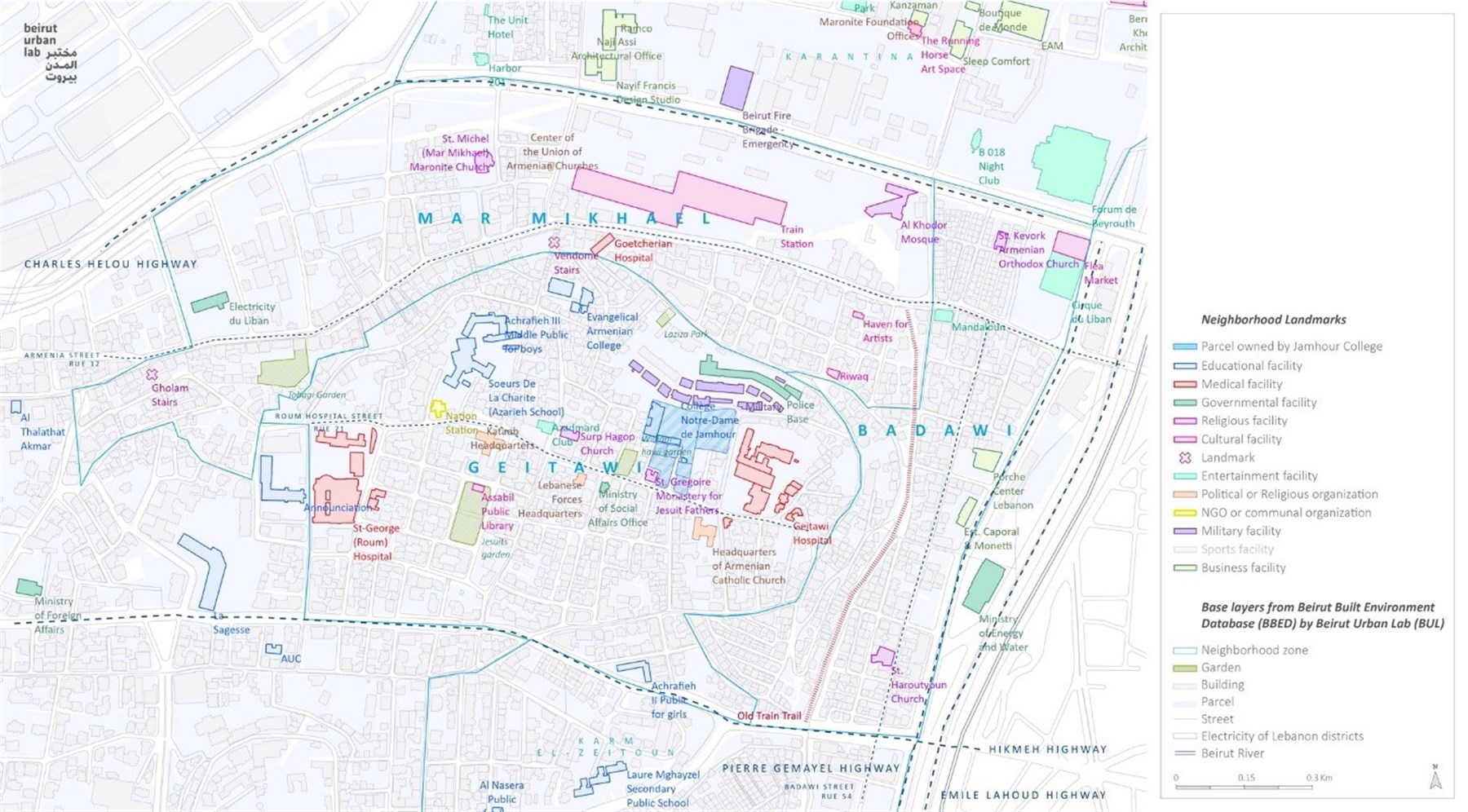 Map 2: Neighborhood landmarks in Mar Mikhael, Geitawi, and Badawi. (Source: Beirut Urban Lab, 2020)
Each report further unravels some of the critical threats that are likely to slow down or threaten the recovery of each neighborhood, including dwellers' return, the rehabilitation of shared spaces and amenities, the reignition of economic activities, and the restoration of tangible and intangible heritage. The reports also provide a mapping of the stakeholders working within areas to improve the visibility over processes of recovery and repair among involved actors.

The last section of the reports offers recommendations where sites for potential community-projects are identified. In some instances, these build on already existing practices. The reports also identify potential NGOs and collectives that could be associated with these projects.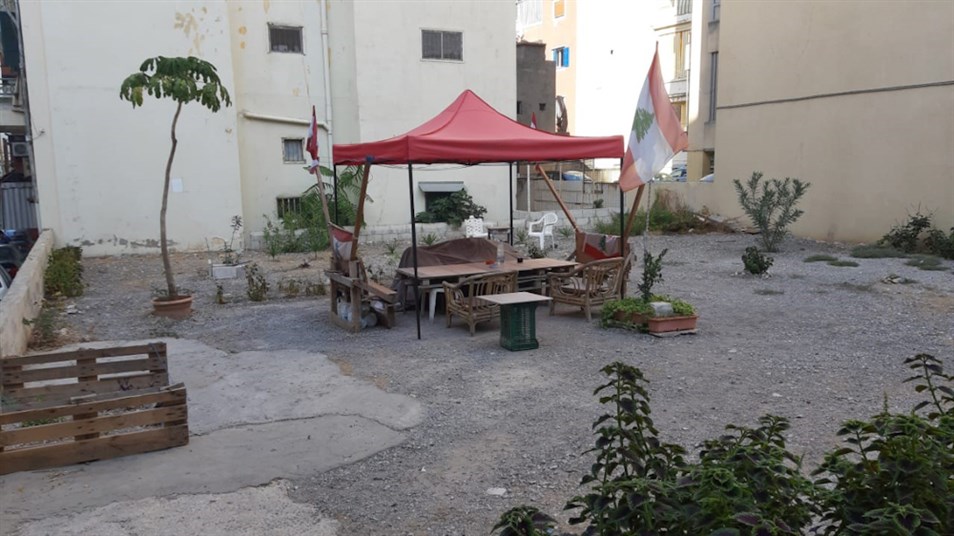 An abandoned lot transformed into a resting spot in Karm el-Zeitoun. (Source: Makram Robehmed, November, 2020)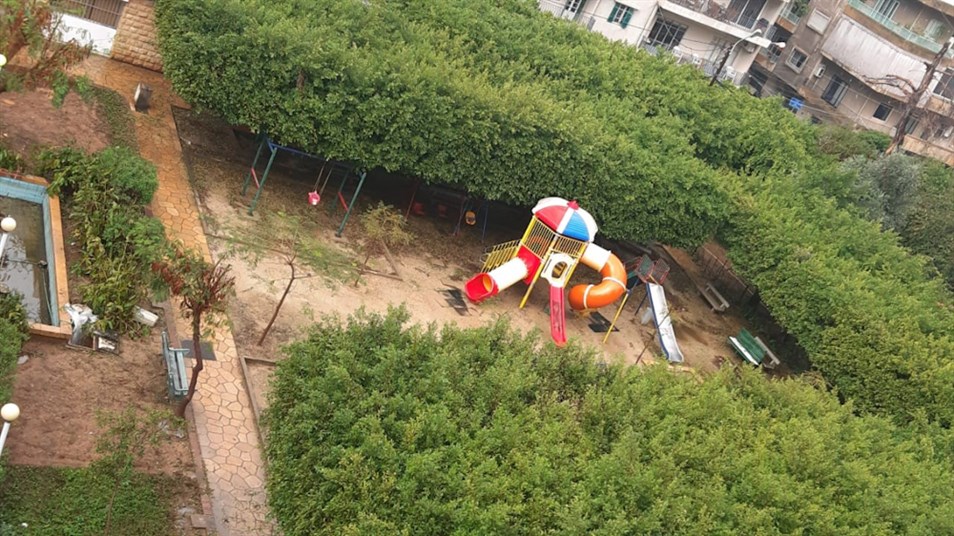 Children's play area section of the Jesuits Garden in Geitaoui. (Source: Dounia Salamé, November, 2020)
The reports build on the Beirut Urban Lab's
earlier research
investigating the neighborhoods' historical and contemporary development. A team of field researchers conducted additional fieldwork during October and November 2020.
For more information about the Snapshots or to request a copy, please contact Dana Mazraani at
[email protected]
or Ciara Noone at
[email protected]
.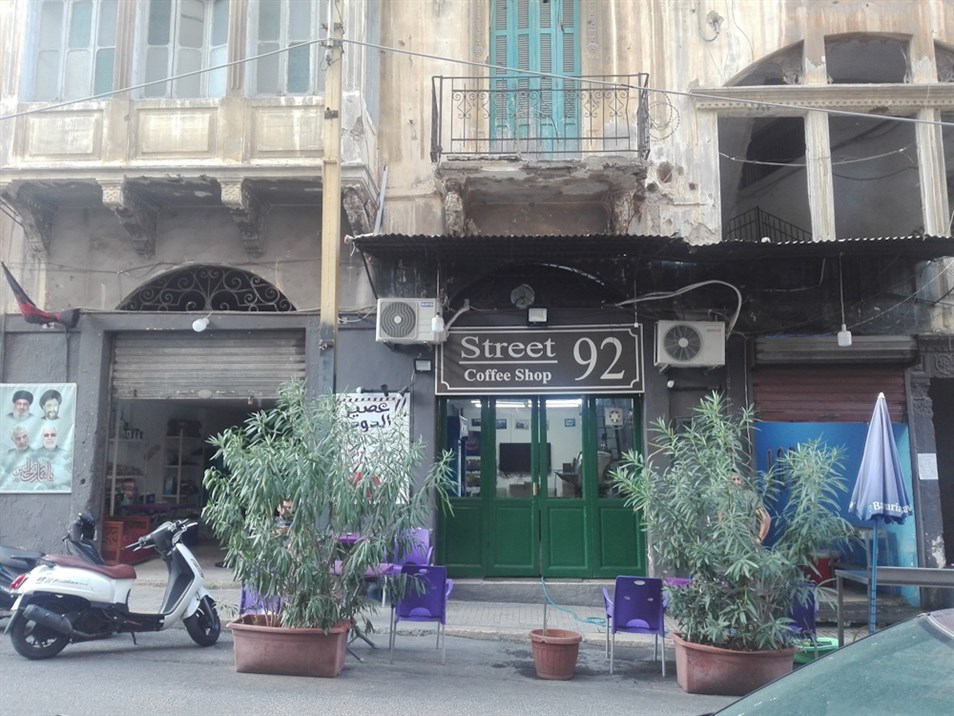 A coffee shop where residents gather in Bachoura. (Source: Lynn Hamdar and Fatima Alleik, November, 2020)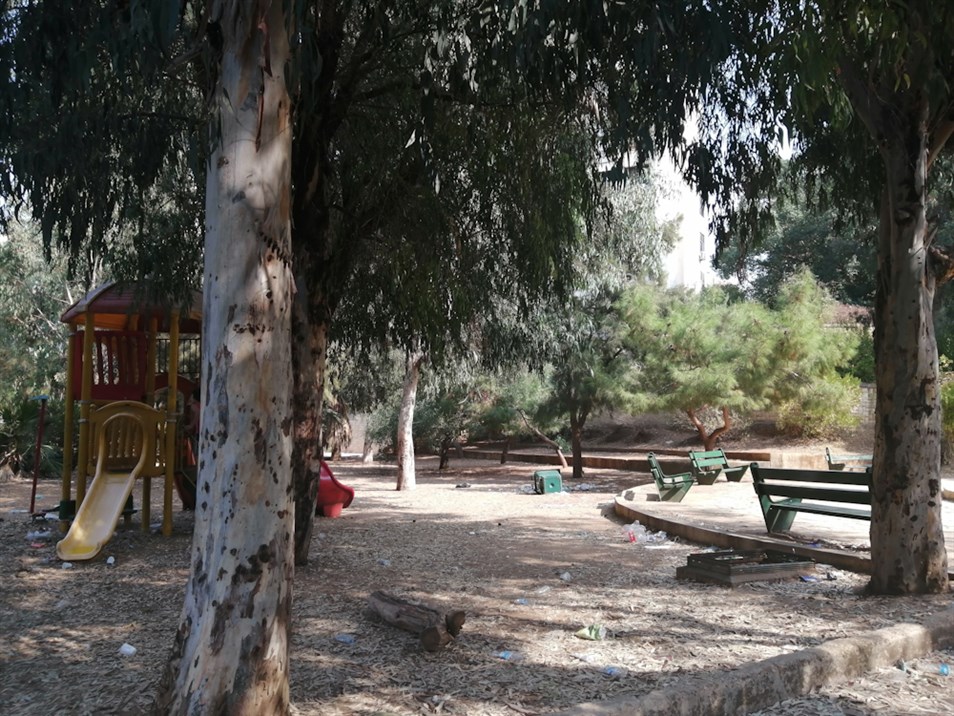 Hawd El Wilaye Public Garden in Bachoura. (Source: Lynn Hamdar and Fatima Alleik, November, 2020)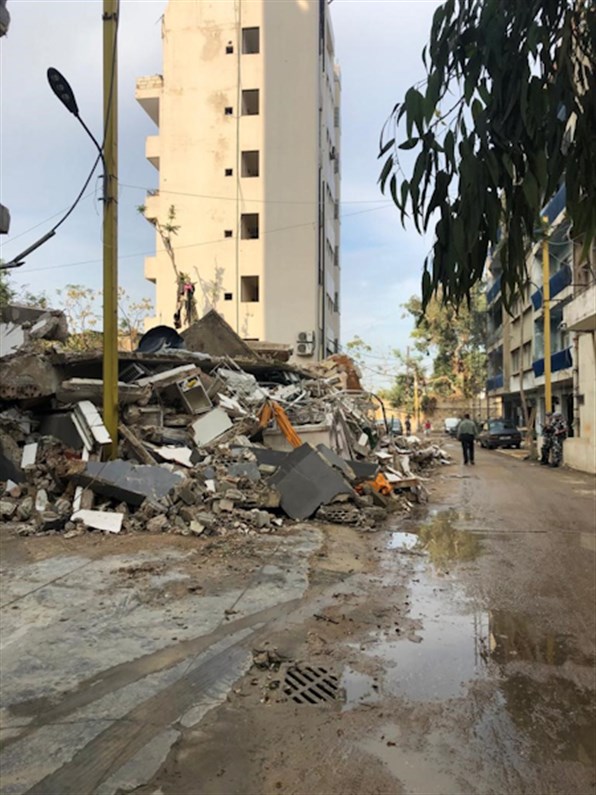 Debris gathered on the sides of the road in Karantina. (Source: Abir Naseraldine Cheaitli, November, 2020)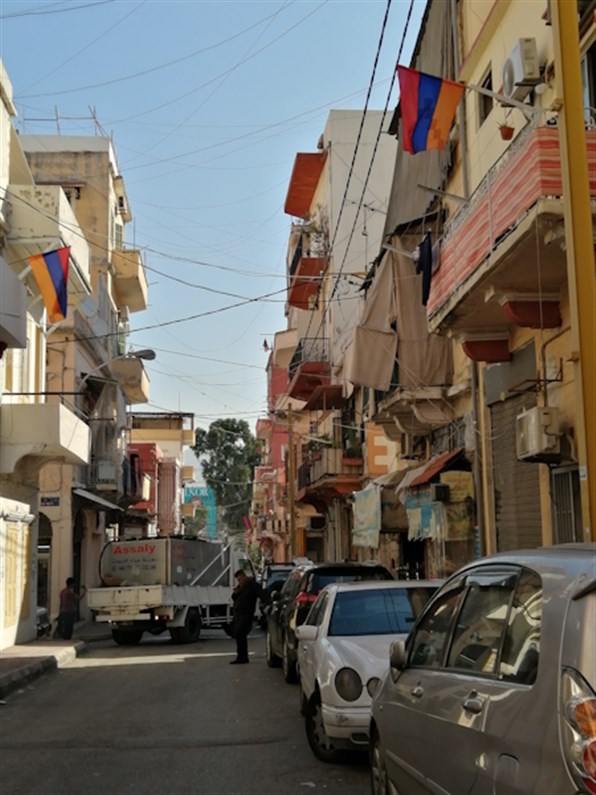 Camp Nor Hadjin in Badawi. (Source: Lynn Hamdar and Fatima Alleik, November, 2020)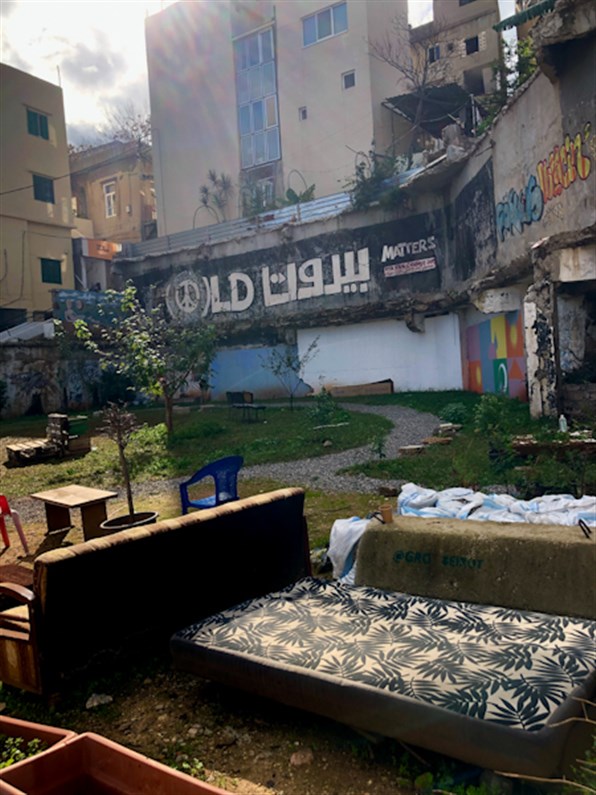 GRObeirut informally repurposed the vacant lot of the previous Laziza Factory into a communal space. (Source: Luna Dayekh, December, 2020)