The Rehabilitation Project of Sahet Al Khodor in Karantina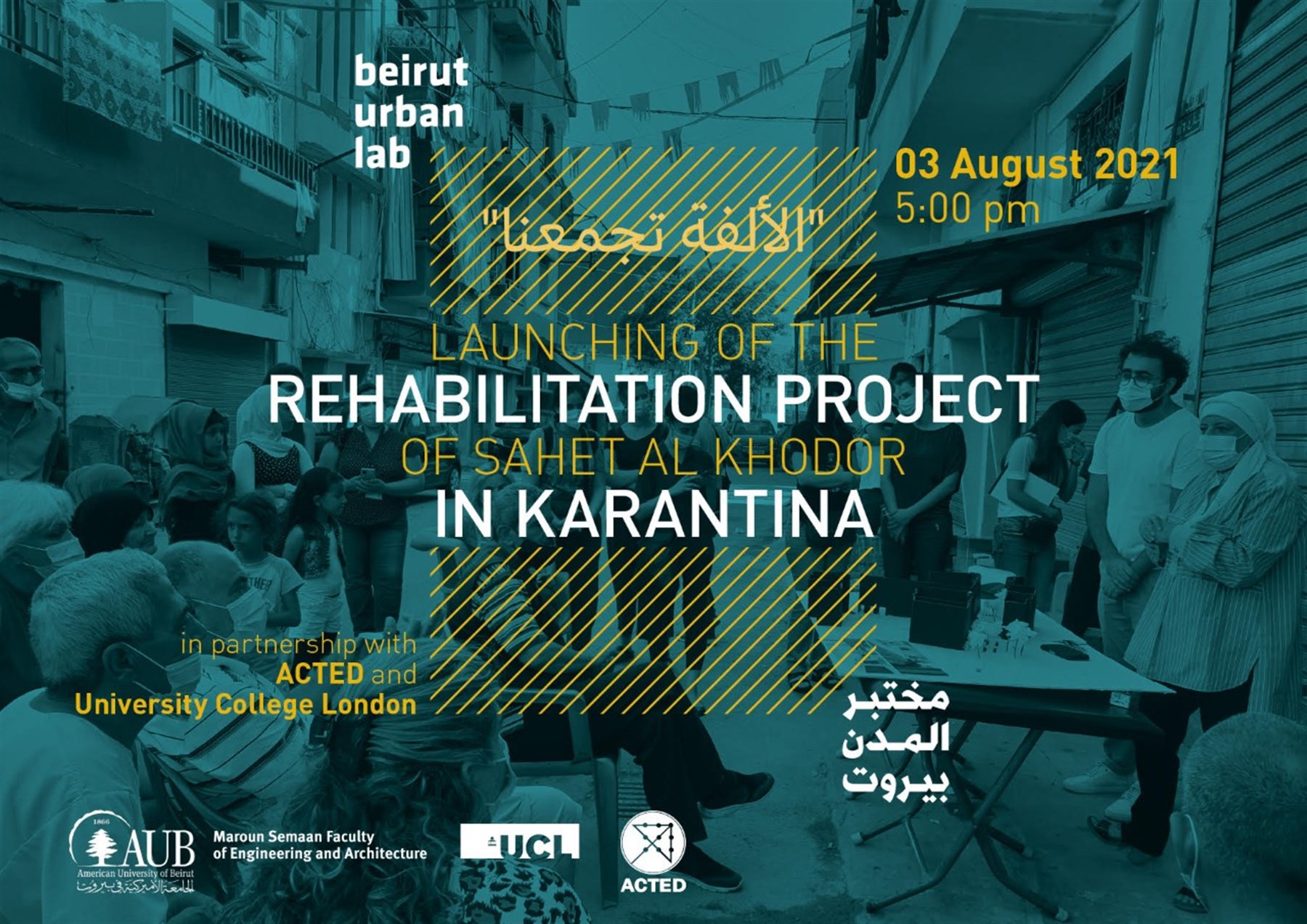 The Beirut Urban Lab, in partnership with ACTED and University College London (UCL), is launching an event for the rehabilitation project of Sahet Al Khodor in Karantina titled "الألفة تجمعنا".

Date: Tuesday, August 3rd, 2021 @ 5:00 pm
Location: Mashghara Street, Karantina https://maps.app.goo.gl/RKZ8qtFdcYAEdMTV9


This event is open for the public. COVID-19 safety measures are mandatory.
About Sahet Al Khodor
Sahet Al Khodor, one of the most socially active spaces in Al Khodor sub-neighborhood in Karantina, includes Mashghara Street and its eastern extension. It was identified upon field observations, consultations and interviews with community members, as well as documentation of the socio-spatial practices in Karantina as a whole. The BUL team engaged community members in co-designing it through multiple workshops and iterations of the process. The Lab's approach is participatory and aimed at understanding the dominant uses, challenges, and needs of the community, but most importantly, the significance of this space which was described by the residents as "الألفة"
–
affinity.