New Beirut Built Environment Database (BBED) Layers Available for Download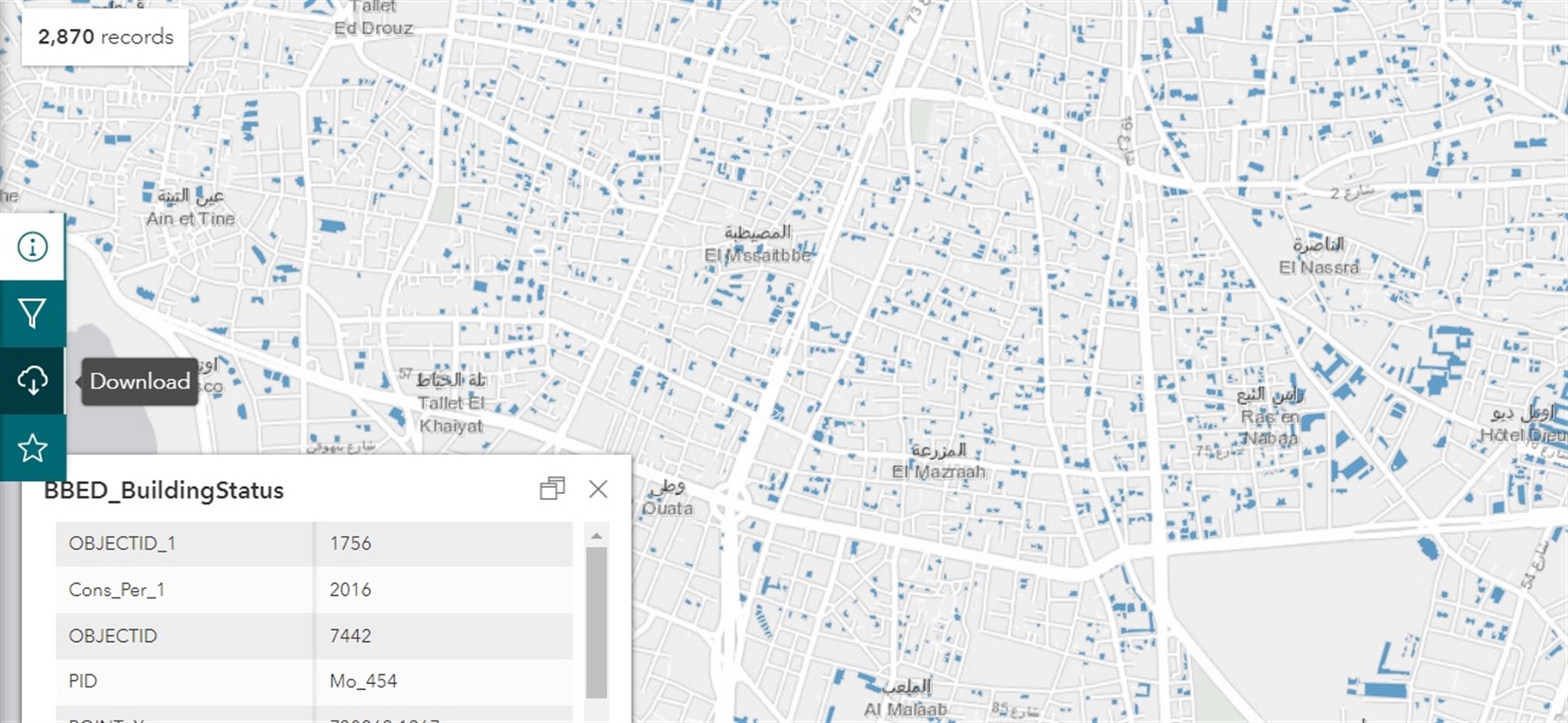 The Beirut Urban Lab is providing up-to-date layers of the Beirut Built Environment Database for all to download.
As a part of its mission to expand knowledge on the city's urbanization in the Greater Beirut Area, the Beirut Urban Lab has updated its Beirut Built Environment Database (BBED) platform with downloadable layers that include building attributes, municipal boundaries and topographic features.

The BBED aims to provide easy-to-share, free to download files as a strategy to generate collaborations, partnerships, and discussions about the rapid transformations of the city. It serves as a springboard for more advanced explorations of urban trends.

Technical Information
To download our layers or parts of them, you can go to
this hub
.
On the home page, click on the "Select" tool next to the "Information" button. From there, you can select the sections you want to download from the chosen layers. With that tool, you can download the selected elements in GEOJson, Json, or CSV formats.
License and Crediting
These layers are made available under the
Open Database License (ODbL)
. Please attribute your use of these layers by citing it as such: "The Beirut Built Environment Database, by the Beirut Urban Lab (American University of Beirut) and Lebanon's National Council for Scientific Research (CNRS)".