Beirut Urban Lab at the first National Urban Forum (NUF1) in Lebanon
The Beirut Urban Lab (BUL) participated at the UN Habitat's first National Urban Forum (NUF1) in Lebanon titled "Towards a more sustainable and inclusive future for Lebanese cities" on March 23-24, 2022.

The Beirut Urban Lab's research on land and housing financialization was featured as part of the National Urban Forum's (NUF1) Fair that was held at the ESCWA's conference hall on March 23-24, 2022. Mona Fawaz moderated a session titled "Towards the development of an inclusive national housing policy" which launched UN-Habitat's 'Guide on Mainstreaming Housing in Lebanon's National Urban Policy' and hosted a discussion of the report that included the head of the Public Housing Corporation, as well as colleagues from the World Bank and the private sector.

The National Urban Forum (NUF), a multi-stakeholders' platform aimed at supporting sustainable urban development processes and debates at country levels, hosted a vast array of urban planners and designers, UN representatives, public officials, civil society organizations, NGOs, research centers, and students. Visitors of the BUL booth learned about the changing patterns of Beirut's land market and housing conditions through a series of panels as well as a live-access station for the Beirut Built Environment Database (BBED) online platform and a video presentation of "Beirut: A City for Sale?", an animated short about Beirut's housing stock in the Lebanese post-civil war period.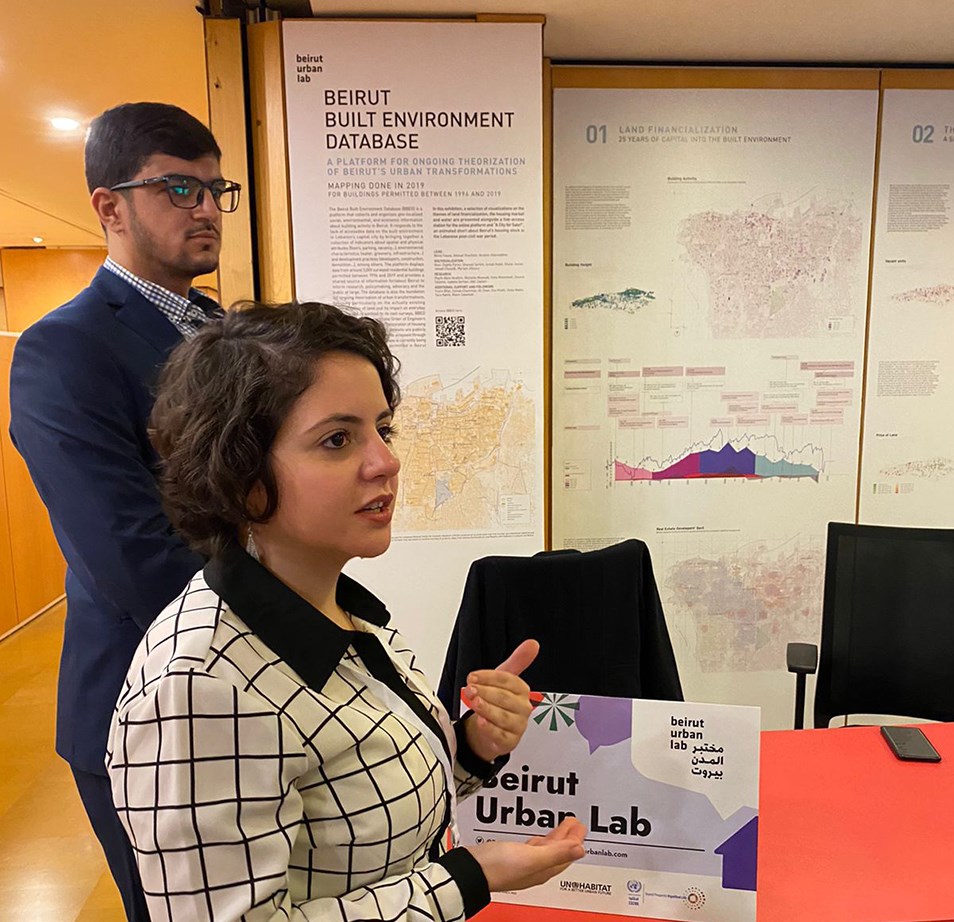 BUL research coordinator Soha Mneimneh and GIS officer Jawad Choueib introducing the lab's various research projects (Photo: Yara Sayegh, March 2022)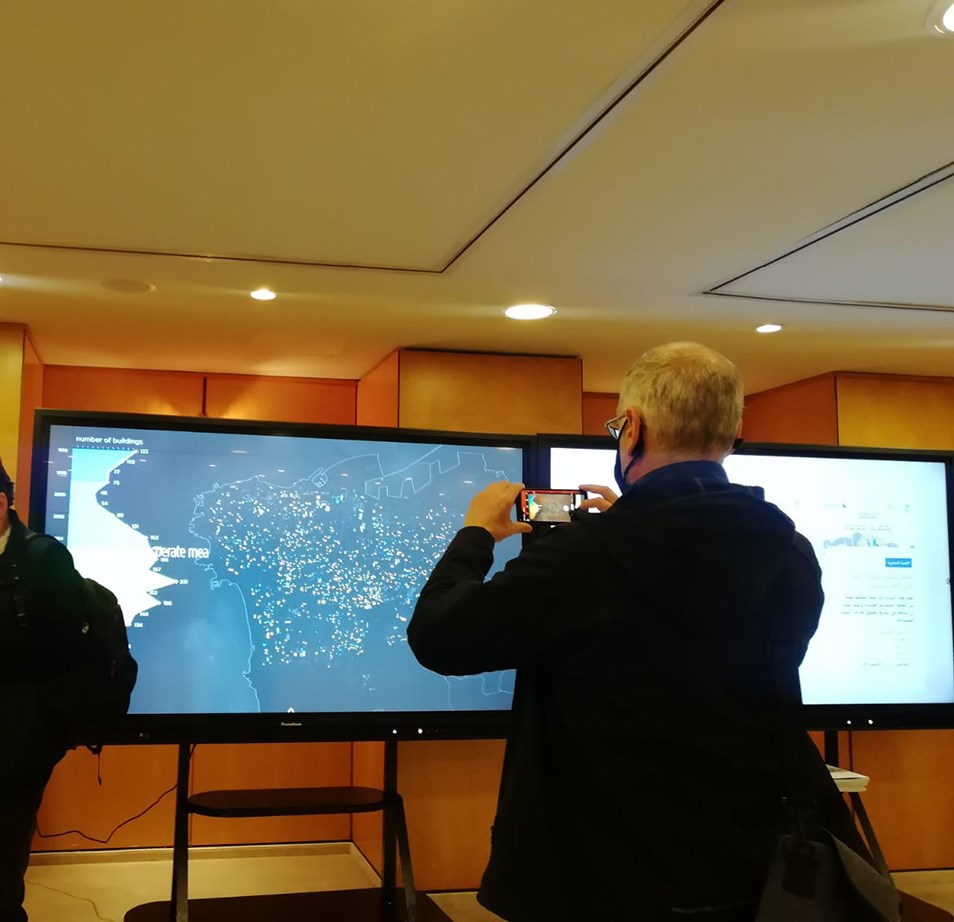 Visitors exploring the Beirut Built Environment Database (BBED) (Photo: Soha Mneimneh, March 2022)