AUB launches a new platform, Precarious Lives - Housing Uncertainties in Beirut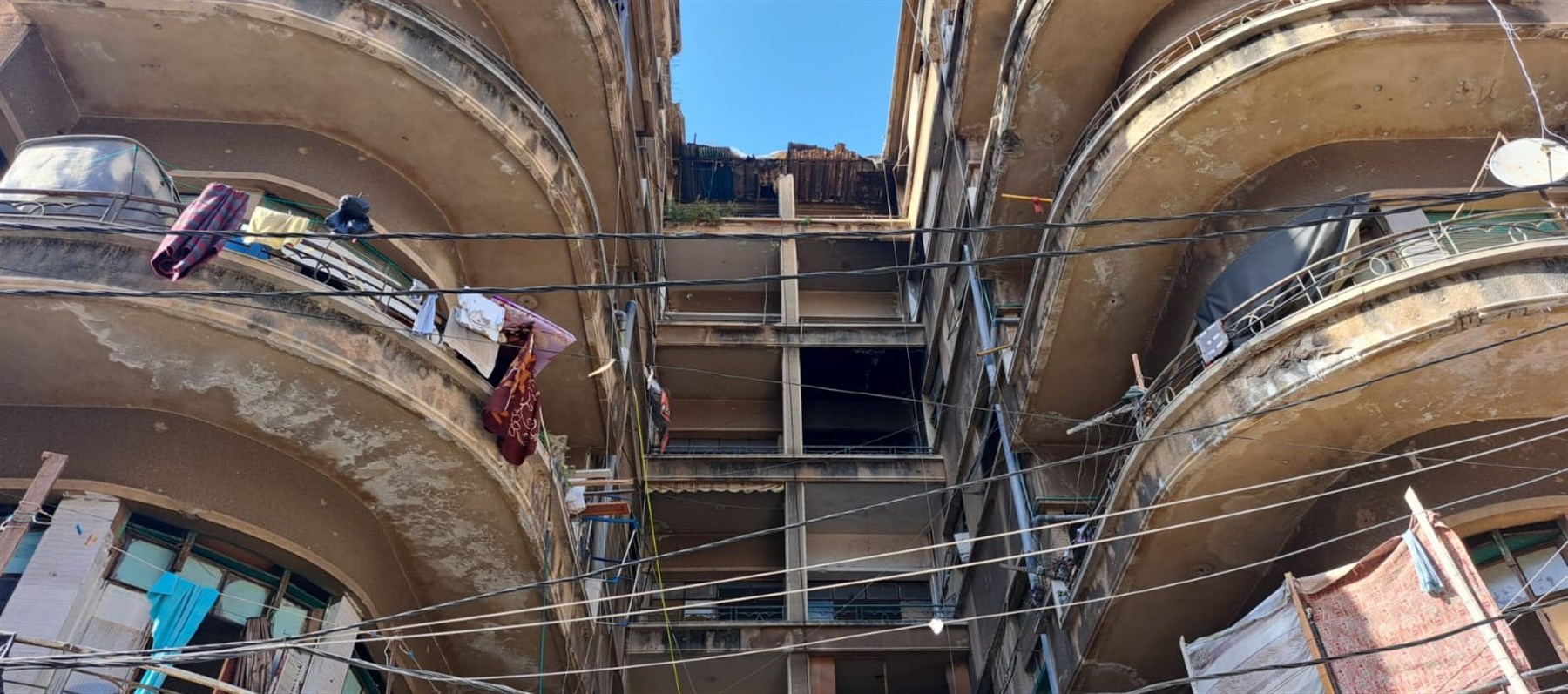 The Beirut Urban Lab is launching a platform that documents the processes and mechanisms that generate housing precarity in today's Beirut.

The platform seeks to make visible patterns of deprivation, overcrowding, unaffordability, displacement, eviction, and foreclosure that characterize the housing conditions of Beirut's social majorities. Through data collection, analysis, and visualization, it places these narratives at the disposal of activists, researchers, journalists, and city-dwellers in order to emphasize the urgency of debating, denouncing, and resisting the devastating impacts of neoliberal urban policies and real-estate speculation in today's cities.

By speaking of housing precarity, we aim to shift attention away from poverty as a measurement of lack attributed to specific individuals or groups. Instead, we focus on the forces that generate the deprivation and the uncertainty increasingly observed in today's Beirut (and beyond). In doing so, we focus specifically on urban processes (e.g., housing financialization, gentrification, development frenzy, public planning) that have deeply transformed the substance of the city, mainly through the commodification of land and the privatization of commons.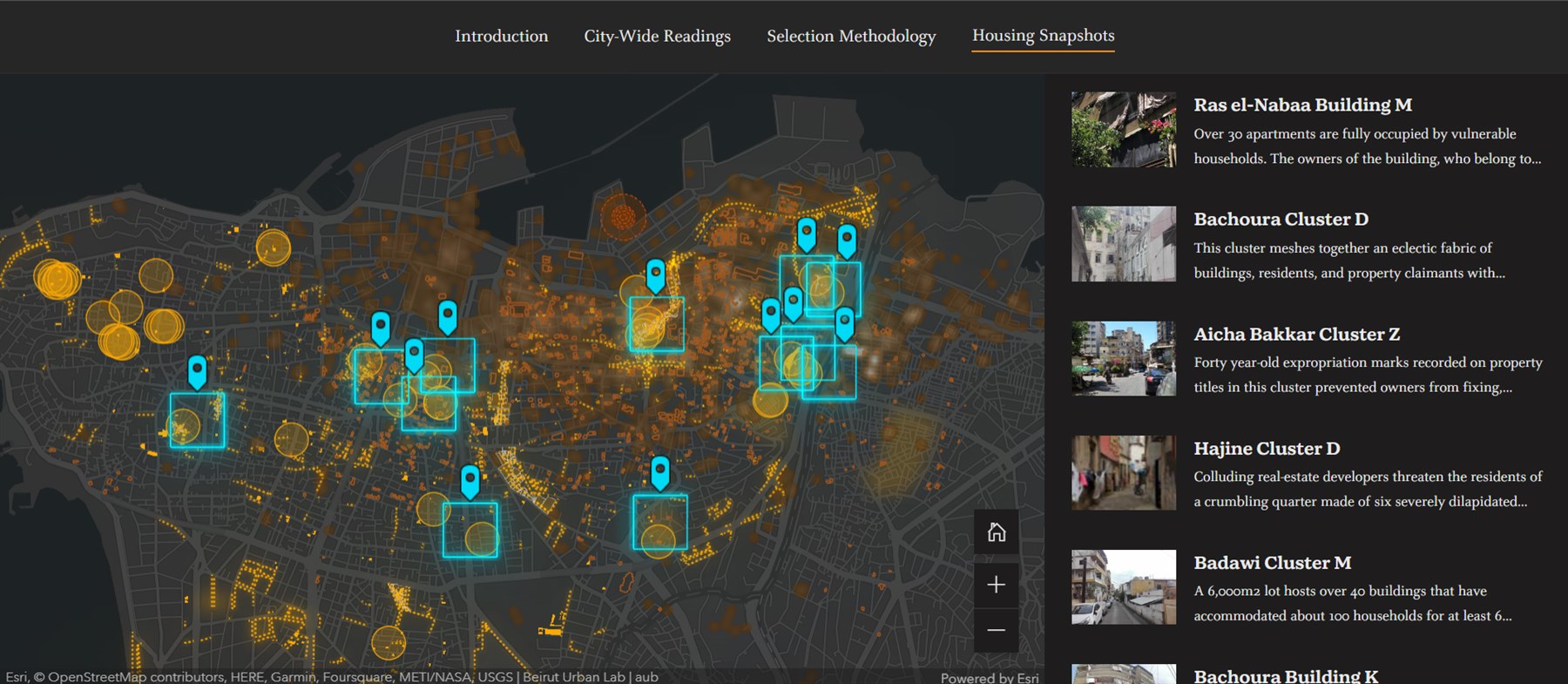 An analysis of housing snapshots allows for a deeper reading of city-wide patterns of precarity
Such transformations generate widespread housing precarization as they infuse in the city's fabric the anticipation of profit that invariably causes city dwellers to live in substandard conditions and with the semi-permanent threat of eviction (
Blomley
, 2020;
Campbell & Laheij
, 2021;
Susser
, 2021;
Zeiderman et al.
, 2015). Thus, despite allocating disproportionate sections of their meager incomes to rent, city-dwellers are denied a "right to the city" (
Munoz
, 2018).
Our approach is also informed by a growing body of research that highlights precarity as a politically induced reality (
Bourdieu
, 1997;
Butler
, 2004;
Waite
, 2009), one that is particularly tied to the dismantlement of social networks and protections (
Castel
, 2008) in contexts of severe social inequalities. Thus, as Lebanon sinks into the abyss of its overlapping crises, the rollback of meager forms of state support, on the one hand, and the systematic criminalization of vulnerable social groups (e.g., refugees, migrant workers), on the other, translate into new spatial geometries where specific populations are granted conditional access to shelter in excessively exploitative modalities.
In today's Beirut, precarity manifests itself in innumerable clusters where presence hedges on delayed evictions, dwelling often unfolds in temporary makeshift arrangements, and life is conducted in anticipation of the next rupture. In this first iteration of the platform, we propose two approaches to mapping urban precarity. The first approach identifies locations of recognized urban ruptures, such as informal settlements, camps, or known sites of projected building development where structural forces allow us to identify uncertainty prior to site visits. The other approach zooms in on specific urban clusters identified through direct site visits where interviews and document analysis produce in-depth narratives of the processes that make-up precarization in specific location. In the coming months, the platform will grow to include additional case studies that are currently being investigated.