Three Years of Post-Blast Observations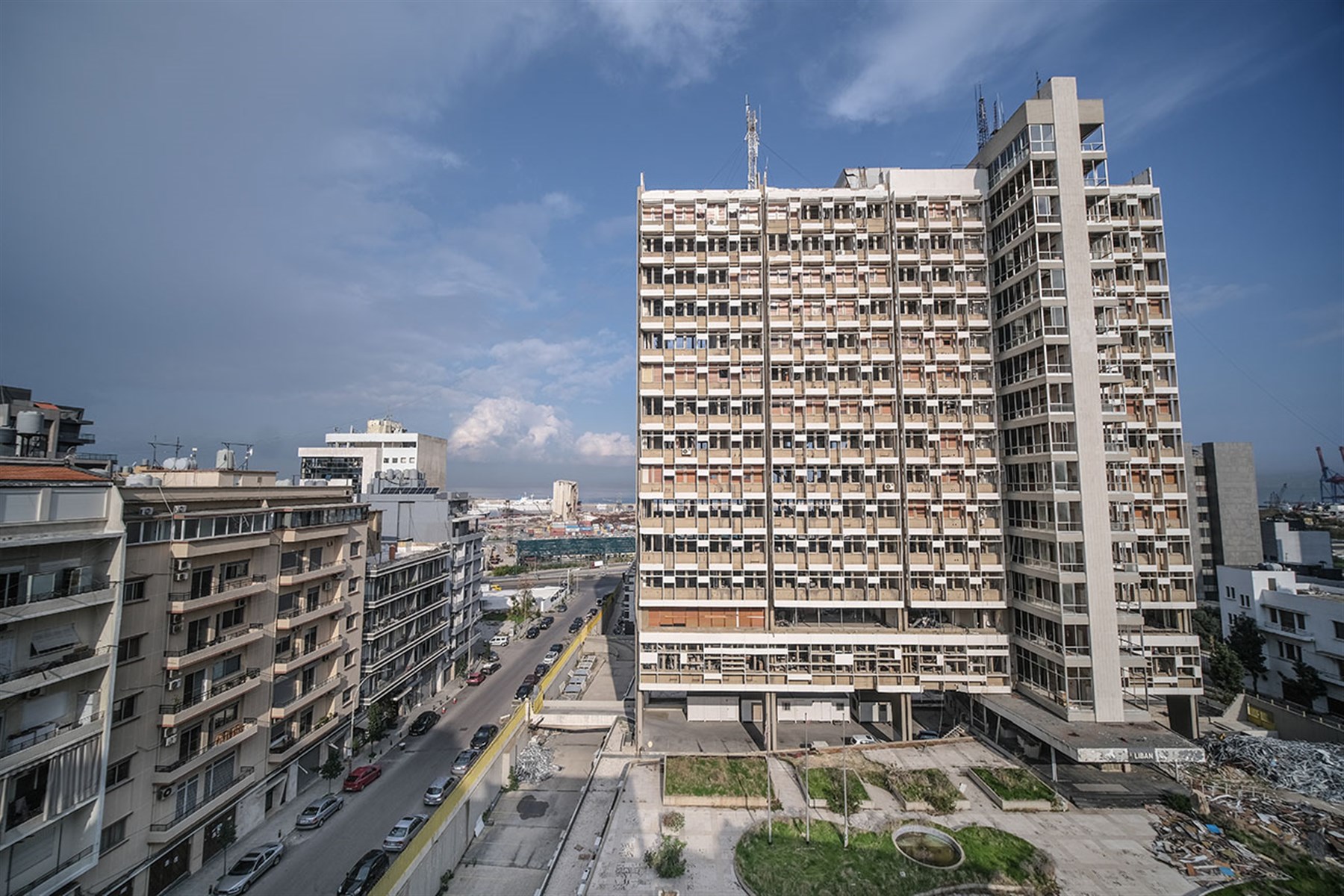 Photo: João Sousa
In the three years following the Port Blast of 2020, how have the blast-affected neighborhoods changed? Who has returned, and what is the state of the recovery?
In 2015, officials from the Port of Beirut discovered a store of explosive ammonium nitrate in a port warehouse. On August 4, 2020, after six years of government indifference to this hazard, a fire in the warehouse ignited the ammonium nitrate, generating one of the largest non-nuclear explosions in history. The Beirut Port blast, as it became known, crippled the city.

Three years later, an uneasy sense of normalcy has returned to the neighborhoods in its vicinity. The relief tents that once crowded the sidewalks have been cleared away, but scaffolding - once emblematic of ongoing reconstruction - has now become a permanent recurring feature along Armenia Street. What is the state of the recovery at present, and what do differing rates of recovery over the past 3 years tell us about the social and economic life of the blast zone?
The Beirut Urban Observatory was launched in August 2021 to facilitate coordination among stakeholders, produce and disseminate maps and visual data, inform city dwellers and key actors about ongoing repair and recovery processes, and support an integrated and inclusive framework of urban recovery. The platform has been regularly expanding with additional surveys and visualized datasets since.

Over the next few weeks, the Beirut Urban Observatory will release a series of outputs that explore what we've learned through months of data collection and analysis, drawing conclusions about the state of the recovery.In particular, we will explore the ways in which the blast disrupted ongoing trends in the blast-affected neighborhoods, as well as the ways in which those trends have continued. Covering the topics of housing, economy, NGO-led repairs and public space, each output will include a descriptive dashboard that allows users to explore the data themselves, as well as narrative component that showcases the Lab's own analysis.

Our first release, Ruptures and Continuities weaves together household and neighborhood experiences of displacement, insecurity, adaptation and return. It examines housing through a repeated survey of eight sub-neighborhood clusters located in neighborhoods of the city that were severely affected by the Port explosion, covering 420 apartment units across 80 residential buildings.

Explore the dataset here.

Read Ruptures and Continuities here.

Our second release, Post-Blast Economic Recovery, explores what happened to the businesses along Armenia, Pasteur, and Gouraud streets to learn how this key economic area is recovering from the blast.

Explore the dataset here.

Read Post-Blast Economic Recovery here.