Post-Conflict Urban Recovery of Historic Cities: A Capacity Building Workshop for Aleppo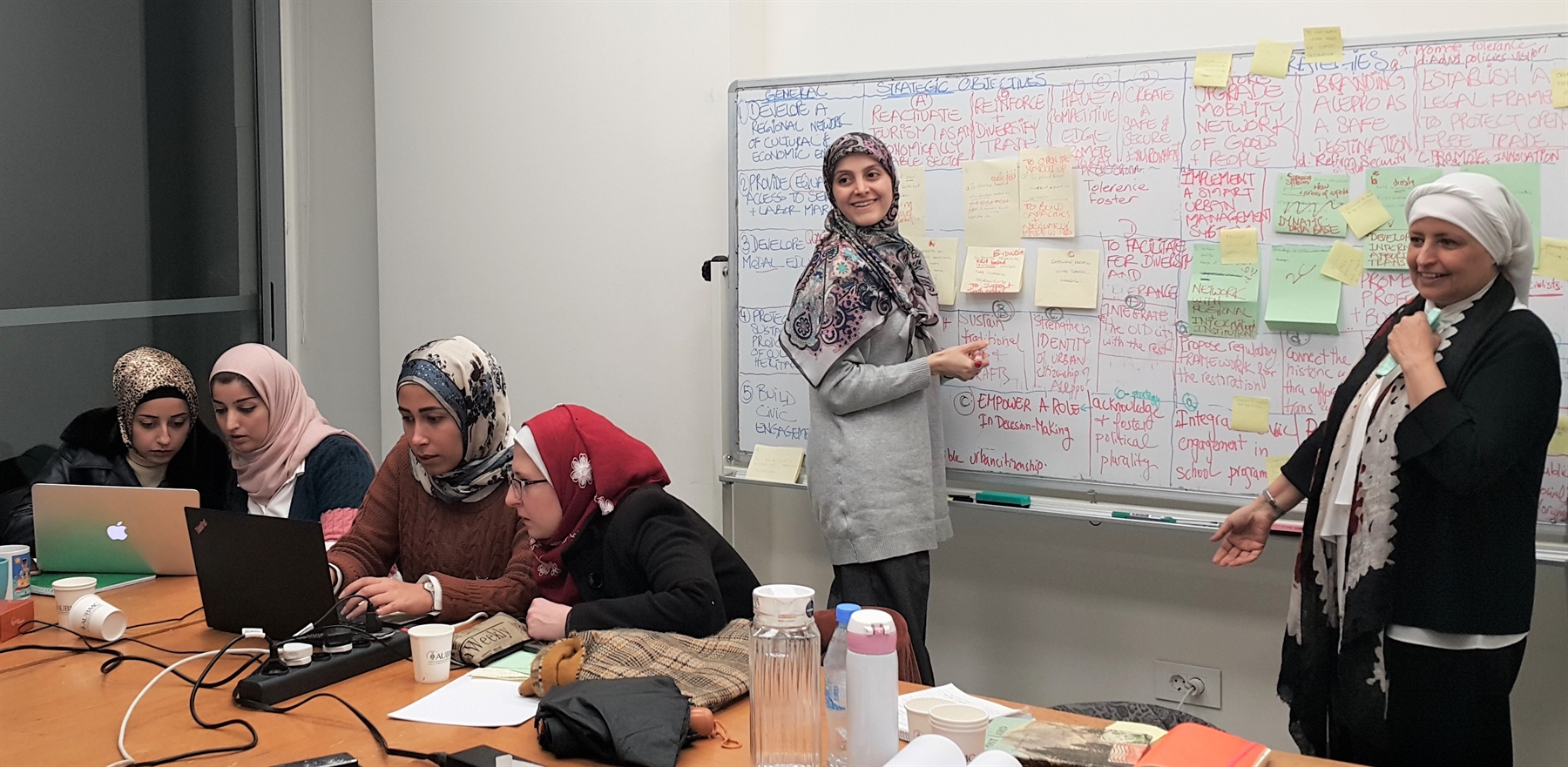 The capacity building workshop for Aleppo focuses on the post-conflict condition and takes the historic city of Aleppo in Syria as its site of inquiry. The workshop is an intensive, week-long, and studio-based exercise. It attracted a diverse body of participants from Aleppo, including students, practitioners, professionals, field agents, active social actors, community representatives, and NGOs.

The workshop exposed the participants to different technical and theoretical modules within an open debate. This format allowed the participants to share their readings of Aleppo's historic core while facilitating for the exchange of knowledge and capacities. Each one of the participants prepared a presentation of a relevant research theme and case study throughout the workshop, which initiated conversations that contributed to the capacity building methodology. The studio sessions explored planning and design strategies, investigating and evaluating models and modes of projected and imagined frameworks that steer conversations across economic, ecologic, political, cultural heritage, and social frameworks. The workshop included site visits to rupture-affected areas in Beirut as well as quantitative and qualitative data given to the participants to enhance their understanding of real challenges and initiatives for the urban recovery of an affected site in a post-rupture context.

Experts and professionals were invited to conduct the seminars. They elaborated on the existing methods for post-rupture reconstruction/recovery. They introduced and advanced the participants' theoretical knowledge regarding urban recovery. The seminars focused on the literature surrounding urban recovery, case studies, and illustrative existing capacity building approaches. They compared different schools of thought and literature to aid the participants in attaining and developing a comprehensive understanding of the issues at hand, and the problems addressed. This interdisciplinary approach also employs pedagogies that foster discussions among different parties, professionals, and disciplines, ensuring holistic and systemic dissemination of ideas and know-how. The workshop closed with an open critical debate around a strategic framework led by an expert jury.